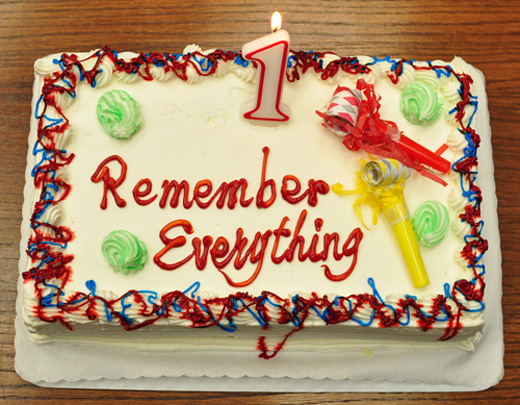 Damn. Wouldn't it have been awesome for the one year anniversary of my blog (which was actually yesterday) to have had 1,000 posts. Ah well...978 is still a good number.
Thanks for all those have been keeping up and reading the latest on movie news hear. But I am glad to be writing this because I truly love the cinema and have enjoyed a lot of the news hear (and also disliked some of the news as well).
Big thanks goes out to
A Blog Without An "Original" Title
for showing me how to start a blog. That was the first step.
Also to
Ben's Daily Movie News
for keeping up with me on all things movie related.
Another shout out to
The Solar Sentinel
for being a truly exceptional inter-dimensional newspaper and thinking I am worthy enough to be an associate.
And last but not least, thanks to
Zom-boo-yah ! Version 2.0
for being a fellow movie blogger friend (and making me laugh all the fricking time).
My first post a year ago was basically a review of all the movies I saw in the
summer of 2008
. While I have reviewed some films from this past summer, I have not done a post on a lot of them. So a Summer Movies of '09 post will be forthcoming (with quick reviews of "Transformers: RotF," "District 9," "Inglourious Basterds," "500 Days of Summer" and others that I might remember later).
Thanks again to every one.
More news to come! Catch ya' later!