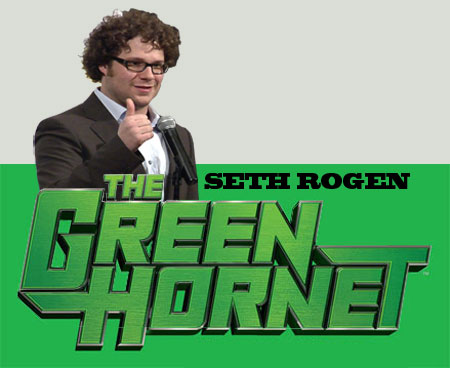 This isn't surprising.
When Stephen Chow announced that he wouldn't be starring as Kato
in Seth Rogen and Michel Gondry's adaptation of "
The Green Hornet
," they didn't move the release date even though they are mere weeks away from the beginning of principal photography.
It's a large-scale movie compared to films that can be rushed. Not to mention that "The Green Hornet" isn't necessarily one of those properties that is going to have audiences flooding in to see it without the right marketing push. The older audience who remember "The Green Hornet" are not the same people that classify themselves Seth Rogen fans.
Regardless, it looked like "The Green Hornet" was going to be rushed, and this
after Sony moved the release date once already
. The planned release for the film was on June 25, 2010, but Sony's Adam Sandeler comedy "
Grown Ups
" moved into that slot and pushed "The Green Hornet" to July 25 where it would have to face off against "
Despicable Me
" and possibly "
Predators
."
Box Office Mojo
reports "The Green Hornet" will now release on December 17, 2010 instead of the previously announced July 7, 2010 date.
HitFix.com
got in touch with Rogen regarding the change and it seems the move is purely a marketing strategy allowing for the film to have a Comic Con 2010 appearance.
"We're both relieved and psyched about the change," Rogen said. "It gives more time for post, which would have been immensely rushed if we were to come out in the summer. It also affords us more time to promote the film, (now we can go to Comic-Con with more than a car!) and ultimately is a great vote of confidence from the studio. We got the same date that movies like '
I Am Legend
' and '
Avatar
' are getting, so we're thrilled to be there."
More news to come! Catch ya' later!
Sources:
Latino Review
,
Rope of Silicon
,
Hitfix